Old School RuneScape® Best AHK PK Scripts 2023
0% Ban rates
100% safe and virus free
Use on unlimited number of computers
Auto-scaled & configurable click positions, works on any resolution (NOT FIXED COORDINATES)
List of PK scripts you will get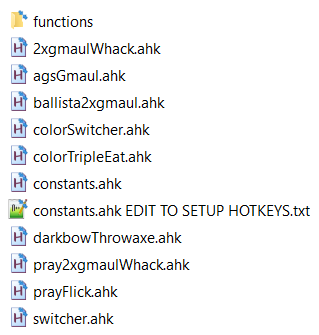 Ban rates
The click locations for all scripts are setup by YOU and so are always unique to you. You can change these at any time during the script.
As the scripts only run for less than a second, 99.9% of your mouse movement is controlled by you.
Considering people can bot hours at a time with no ban, there is no reason to believe AHK scripts are detected.