Is this safe to use?
Yes! This is a developer build of Runelite with a few custom plugins added in. It has been confirmed that developer builds will always be safe to use, otherwise no one could make new plugins!
Using the plugins
If you have Java installed, you should be able to simply double click the jar file. This will run Runelite with plugins installed.
If this does not work, see the Troubleshooting section below.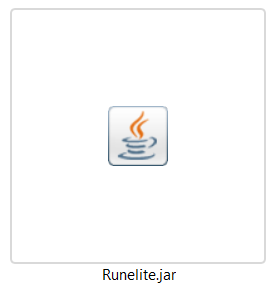 Ban rates
Overlays are not detected by Jagex and so cannot get you banned.
Bot clients have been using overlays for years and yet bots still exist.
Plugins that use automation are no better than bot clients so all my plugins have NO AUTOMATION.
Runelite blocks any form of input simulation so even if I wanted to, without further modification I cannot send input to the client from custom plugins.
Runelite-specific disabled plugins
Runelite blocks the animations for certain activities and so plugins for these will not work on Runelite
Inferno
Chambers of Xeric
Gauntlet
Theatre of Blood
Alchemical Hydra
Vorkath
Troubleshooting
Java not installed
Open command prompt and type java -version
If nothing comes up, you don't have java installed.
It should show something up like this, it must be Java 11
java version "11.0.10" 2021-01-19 LTS
Java(TM) SE Runtime Environment 18.9 (build 11.0.10+8-LTS-162)
Java HotSpot(TM) 64-Bit Server VM 18.9 (build 11.0.10+8-LTS-162, mixed mode)
Windows/Linux Download



Cannot double click to open Windows
Download and run jarfix
Everything is really small
Find the javaw.exe that you have installed
e.g. C:\Program Files\Java\jdk-11.0.10\bin\javaw.exe

Change high DPI settings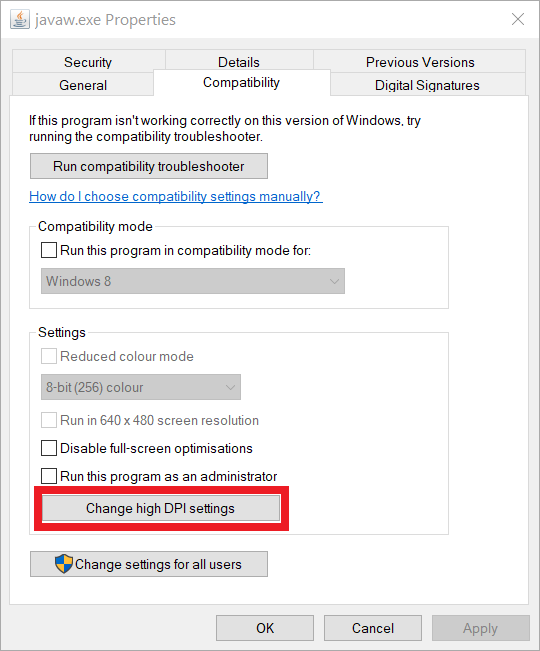 Override with system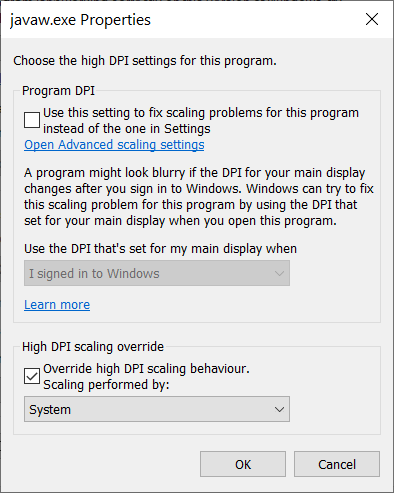 Open the Runelite.jar with javaw.exe. Instructions
Screen freezes/game crashes
Turn off the GPU plugin, if you have difficulty turning it off consult the Runelite FAQ
Otherwise send me via Discord or Patreon the client log file %USERPROFILE%/.runelite/logs/client.log
Run with proxy
Download this file containing a single line, proxy argument has format IP:Port:Username:Password "C:\Program Files\Java\jdk-11.0.10\\bin\javaw.exe" -jar Runelite.jar --proxy 192.168.1.1:80:user:pass
If you don't need a user/pass to use the proxy, leave out the Username and Password e.g. –proxy 192.168.1.1:80
Place the file in the same location as the Runelite.jar and run the proxy.bat file